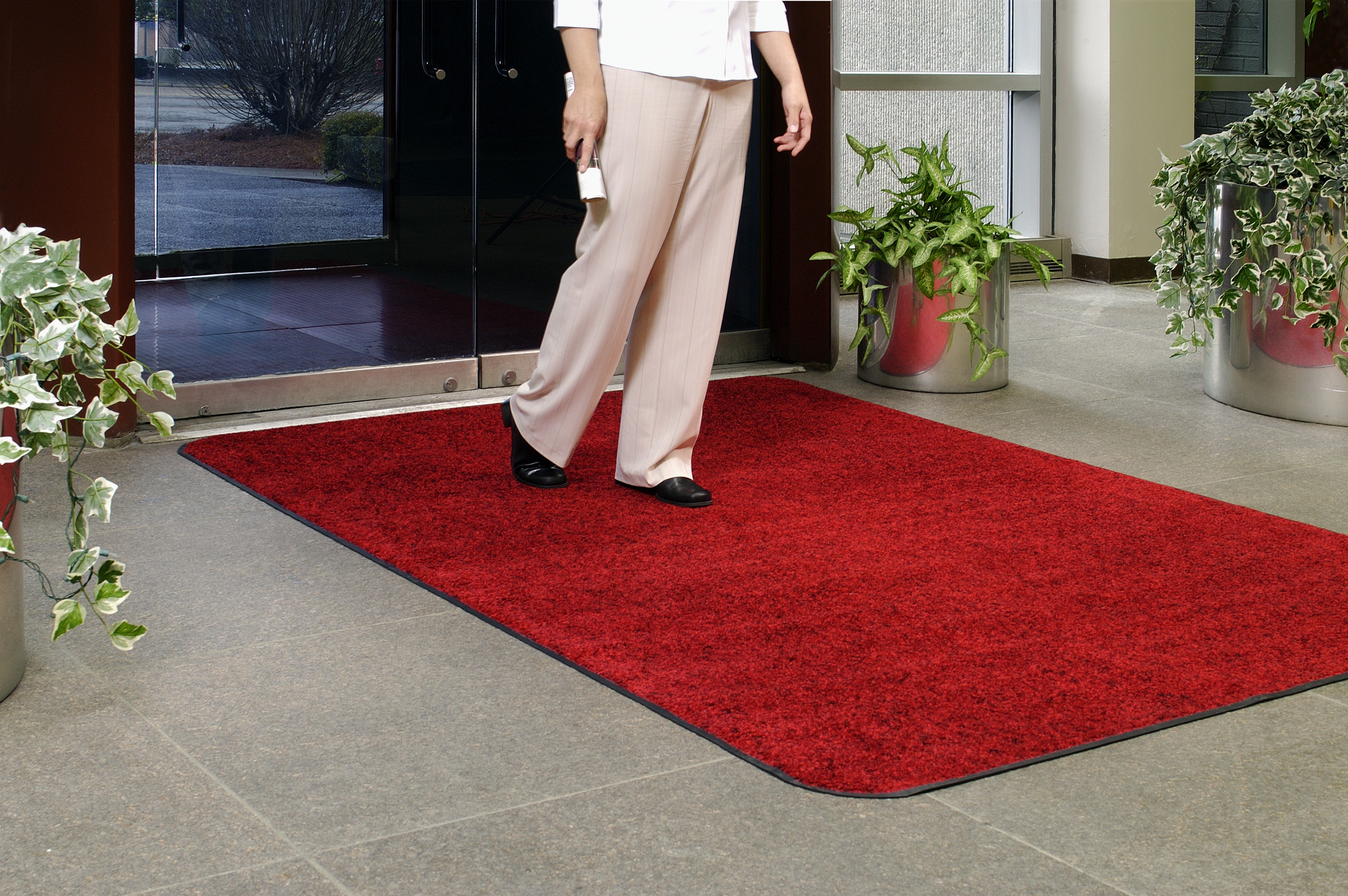 Traditional Mats
Our traditional mats are a staple of our business. We have five standard colors and sizes available for rent with no contract:
Browntone, Red/Black, Starry Night , Blue Marble, and Burgundy Berry.
Each color is available in: 2×3, 3×5, 4×6, 4×8, and 3×10.
With a standard 65-mil, cleated rubber backing and solution-dyed yarn, these mats keep their color extremely well through service after service. Mats from Dakota Dust-Tex stand up to the elements and keep your floors cleaner and safer.
If you are looking for something outside the range of our standard colors and sizes, there are hundreds of colors and styles available in a multitude of custom sizes for rent (requires a service agreement) or purchase.
Premium Mats
Our premium mat line includes additional colors and styles available without a service contract: Suede, Autumn Brown, Glen Green, Quartz Brush, Confetti Grey TrackStar, and Quartz Brush UltiMat.
The Brush Mat has a highly aggressive, firmer twist yarn imported from Italy engrained with our normal nylon fiber. This aggressive yarn works harder to remove more soil and humidity from the shoes and hold it in the normal twist fibers. These mats are the hardest workers on the market. Great for your front door or any high traffic area!
A 120-mil rubber border on the TrackStar stops the "creeping" and moving you may see with some mats used on carpeting. Made with the same nylon yarn in our standard mats, the TrackStar's heavy border keeps the mat attached to the floor more effectively and prevents it from moving, creeping and bunching on your floor.
Also known as the Rolls Royce of the mat industry, the UltiMat uses the aforementioned "Trackstar" border combined with a Brush Mat inlay. This highly aggressive and highly immovable beast cannot be bested in any high traffic area.